Liquid fuel
Liquid fuel is a junk component that powers most of settlement production in Horizon.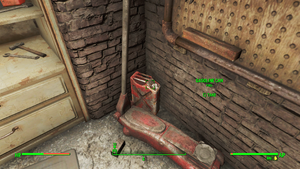 It can be found throughout the wasteland in form of rusty red canisters and other junk items.
With higher tech level oil rigs can be built that consume power and produce oil that can be crafted into liquid fuel via "Gas canister" recipe in Tech lab.
Use resource station to input liquid fuel into production.